My family and I did some painting at ArTherapy For Me over the weekend. ArTherapy For Me is a BYOB Paint & Sip Studio located in the Northwest Glendale/Phoenix area. For those that don't understand what that is exactly, I will break it down for you. Basically you get to bring food, choice of beverages and of course, be sure to bring some friends. The crew at ArTherapy For Me will do the rest!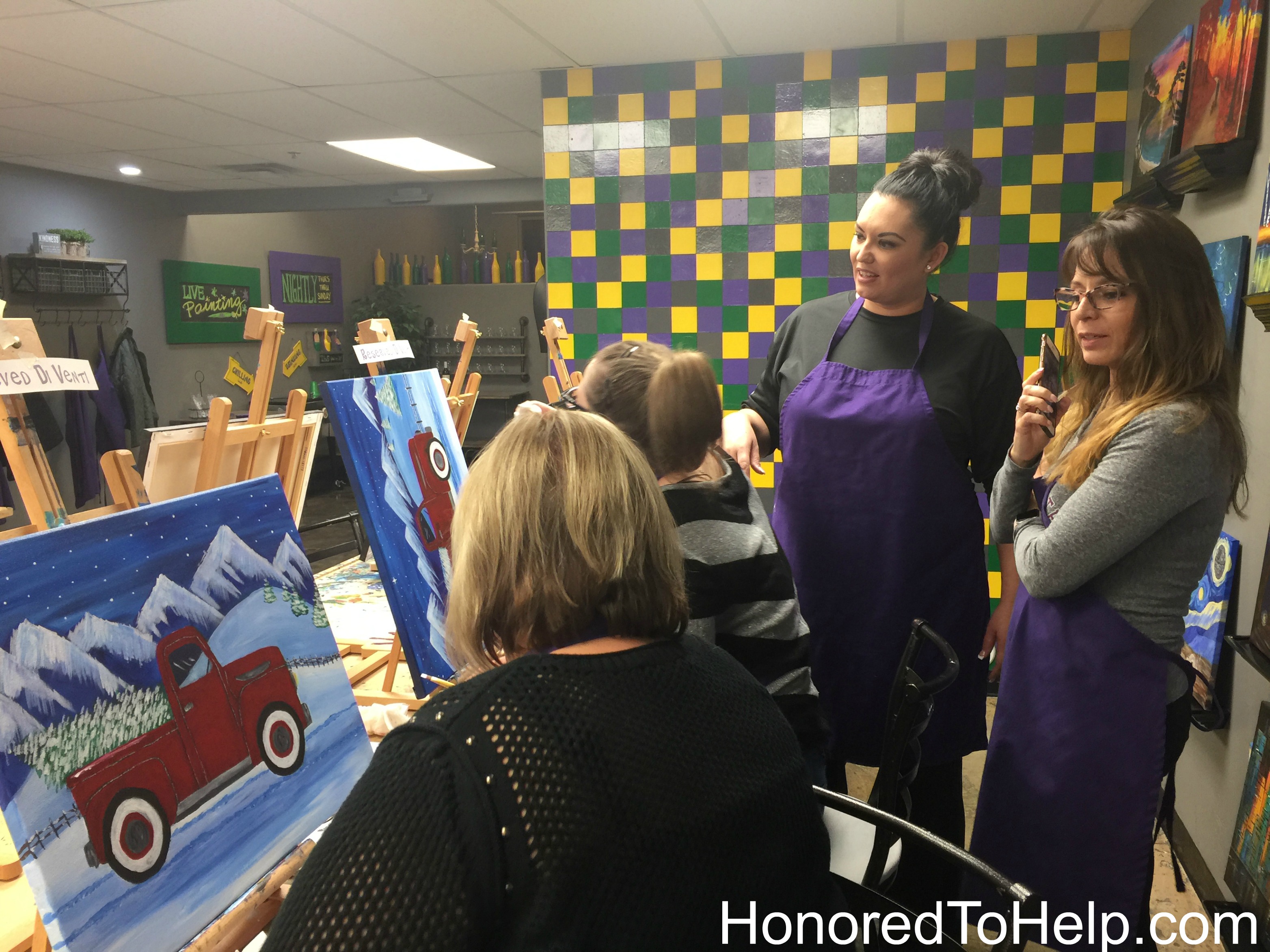 They offer different designs and styles, you just have to check their online calendar and choose a piece you would like to create. Now don't think you have to be an artist to paint! I love art and I do enjoy painting but my style is more abstract. You know the art I am referring to don't you? You know… splashing paint all over a canvas without really thinking about it.
Well don't you worry, ArTherapy has your back. They provide you with a stencil basically. You get the design along with some tracing paper which helps transfer the image onto your canvas. Now it's time to paint. They have an instruct teaching the class (walking you through the painting) and an assistant walking around helping the artists and restocking supplies.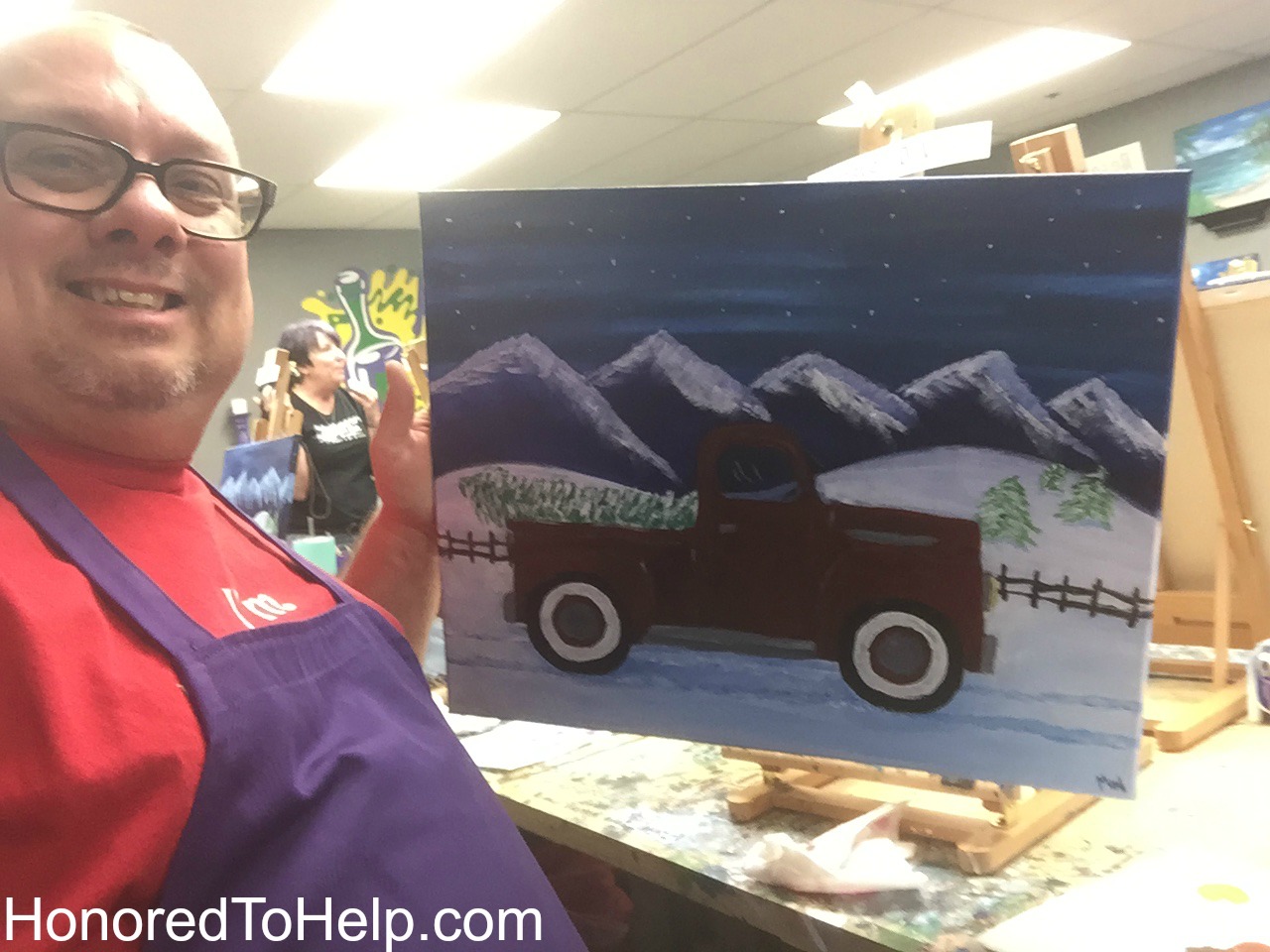 This particular night they were painting a vintage truck hauling a Christmas tree. It was a perfect choice for Christmas, so I took up my mom's offer and joined her for this class. My sister, wife and sister-in-law also joined us, so it was a family affair.
The instructor was very nice and walked you through which paint brushes to use and when. She did go a bit fast for my liking but it was my first time and I was trying to get use to everything. I would definitely consider going back on another night when they paint something else I am interested in.
Around the room they had many other art pieces that have been done, so you can see all the beautiful choices you have. Be sure to check out their website to see if this is something you may like to try out at ArTherapy.com. Below is my final painting, so don't laugh!